Racism accusations as legislation to muffle calls to prayer in Israel and occupied East Jerusalem wins first backing.
A law to muffle mosques' amplified calls to prayer in Israel and occupied East Jerusalem won preliminary approval on Wednesday in a charged parliamentary session where Palestinian legislators denounced the measure as racist.
Supporters of the bill say it is aimed at improving the quality of life for people living near mosques who have been losing sleep with the early morning calls through loudspeakers mounted on minarets.
"This is a social-minded law that aims to protect citizens' sleep, without, God-forbid, harming anyone's religious faith," said legislator Motti Yogev, one of the bill's sponsors.
Opponents say the legislation, sponsored by right-wing parties, is a targeted move against Israel's Palestinian minority, the majority of which is Muslim.
"You are committing a racist act," Ahmed Tibi, a Palestinian lawmaker, told supporters of the legislation.
RELATED: Israel denies redress to thousands of Palestinians
The two versions of the legislation were approved after a heated discussion that turned into shouting matches between ruling coalition members and Palestinian MPs, some of whom tore up copies of the bill and were ejected from the Knesset's chamber.
The second of the versions approved on Wednesday would ban use of loudspeakers by mosques in residential areas between certain hours.
The proposed law will have to be reconciled later in the legislative process, with three more readings required before becoming law.
The proposed law refers in general terms to "houses of worship", but it has been dubbed the "muezzin law" by the Israeli media, referring to the man who chants the Muslim call to prayer.
Authorities could impose a 10,000 shekel ($2,700) fine for violations.
Tzipi Livni, a leader of the centre-left Zionist Union party and a former foreign minister, said "proud Israelis" should join together in opposing legislation that would only "spread hate and ignite tensions" between Muslims and Jews.
An estimated 1.7 million Palestinians – comprising Christians, Muslims and Druze – carry Israeli citizenship and live in cities, towns and villages across the country.
They make up nearly 20 percent of Israel's population.
According to the Adalah Centre for Arab Minority Rights in Israel, more than 50 laws discriminate against Palestinian citizens of Israel by stifling their political expression and limiting their access to state resources.
Israeli politicians have said the country is committed to protecting the religious rights of all faiths and battling discrimination against its Palestinian citizens. But Prime Minister Benjamin Netanyahu sparked outrage during a 2015 election when he urged his supporters to go to the polls because Palestinians were "voting in droves".
Under the proposed law, occupied East Jerusalem, which Israel captured in the 1967 Middle East war and annexed in a move that is not recognised internationally, would be included in the ban.
The bill, which covers only residential areas, would exclude the al-Aqsa mosque, Islam's third holiest site and located in a compound in Jerusalem's walled Old City.
Source: News agencies
---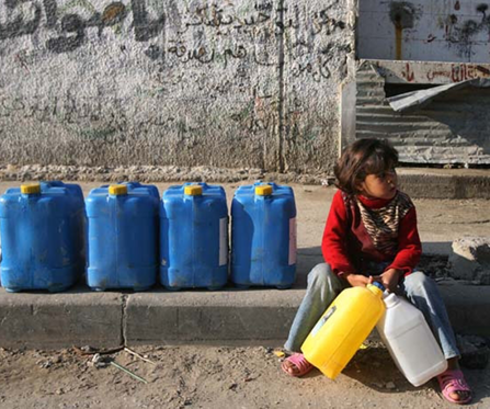 The innocent imprisoned. Movement restricted. Trade suffocated. Homes demolished. Human rights abuses are rife in Israel and the Occupied Palestinian Territories.
We do not take a position on issues of statehood.
We stand with those demanding that all sides respect human rights, and that perpetrators of human rights abuses are brought to justice.
---
Hawaii challenges Trump's new travel ban
US State attorneys ask Honolulu federal court to issue emergency order temporarily halting revised travel ban.
The state of Hawaii has become the first US state to take legal action to halt President Donald Trump's revised travel ban, banning entry of people from six mainly Muslim countries and suspending refugee resettlement.
The state's attorney general argued late on Wednesday that while the new order features changes to address complaints raised by courts that blocked the first travel ban, the new order is pretty much the same as the first one.
The far-flung Pacific state is seeking a nationwide restraining order blocking implementation of the order Trump signed on Monday.
The revised executive order bars new visas for people from Syria, Iran, Somalia, Libya, Sudan and Yemen, and temporarily shuts down the US refugee program for 120 days. It does not apply to travelers who already have visas.
"Nothing of substance has changed: There is the same blanket ban on entry from Muslim-majority countries (minus one)," state attorney general Doug Chin said in a statement.
"The courts did not tolerate the Administration's last attempt to hoodwink the judiciary, and they should not countenance this one," Chin wrote.
Hawaii gave notice Tuesday night that it intended to file an amended lawsuit to cover the new ban, which plans to goes into effect March 16.
Hawaii's lawsuit says the order will harm Hawaii's Muslim population, tourism and foreign students.
The state's complaint says it is suing to protect its residents, businesses and schools, as well as its "sovereignty against illegal actions of President Donald J. Trump and the federal government".
The move came after a federal judge in Honolulu said earlier Wednesday that Hawaii can move forward with the lawsuit.
US District Judge Derrick Watson granted the state's request to continue with the case and set a hearing for March 15 — the day before Trump's revised order is due to go into effect.
Officials in heavily Democratic Hawaii previously sued to stop Trump's initial ban but that suit was placed on hold amid legal challenges around the country.
A day after Trump's administration announced its new executive order, attorneys for the state filed their proposed revision in federal court Tuesday night, along with a motion asking that it be allowed to proceed.
The US Department of Justice declined to comment on the pending litigation.
READ MORE: Trump's new travel ban slammed by rights groups
The state will argue at the March 15 hearing that the judge should impose a temporary restraining order preventing the ban from taking effect until the lawsuit has been resolved.
A federal judge in Seattle issued a temporary restraining order halting the initial ban after Washington state and Minnesota sued. The 9th US Circuit Court of Appeals refused to reinstate the order.
While Hawaii is the first to sue to stop the revised ban, the restraining order is still in place and could apply to the new one, too, said Peter Lavalee, a spokesman for the Washington attorney general's office.
University of Richmond Law School professor Carl Tobias said Hawaii's complaint seemed in many ways similar to Washington's successful lawsuit, but whether it would prompt a similar result was tough to say.
He said he expects the judge, an appointee of President Barack Obama who was a longtime prosecutor, to be receptive to "at least some of it."
Given that the new executive order spells out more of a national security rationale than the old one and allows for some travelers from the six nations to be admitted on a case-by-case basis, it will be harder to show that the new order is intended to discriminate against Muslims, Tobias said.
"The administration's cleaned it up, but whether they have cleaned it up enough I don't know," he said. "It may be harder to convince a judge there's religious animus here."
Tobias also said it is good that Hawaii's lawsuit includes an individual plaintiff, considering that some legal scholars have questioned whether the states themselves have standing to challenge the ban.
"This new executive order is nothing more than Muslim ban 2.0," Hawaii Attorney General Douglas Chin said in a statement Monday. "Under the pretense of national security, it still targets immigrants and refugees."
Immigration advocates said the new ban still discriminated against Muslims and failed to address some of their concerns with the previous directive.
Noor Zafar, a lawyer with expertise in abusive immigration practices at the Centre for Constitutional Rights, New York, said the new executive order "is still a ban designed to keep Muslims out of this country".
"The Trump administration tweaked the language to take out some of the most blatantly unconstitutional provisions, such as the provision barring green card holders," she said.
"The discrimination and the anti-Muslim bias is still there and that's evident by statements President Trump and officials from his administration have have made."
Camille Mackler, director of legal initiatives at the New York Immigration Coalition, called Trump's new order a "backdoor Muslim ban."
"We still think it's as problematic as the first travel ban," she said.
Source: News agencies