The Israeli Knesset approved on Wednesday a new bill that facilitates measures leading to the demolition and removal of Arab homes in Israel, Palestinian website Arab48.com reported.
The new law targets Arab homes which were built without licenses. The new law will speed up the judicial and administrative measures that are normally taken prior to the demolition of these unlicensed homes.
Deputy Attorney General Erez Kamitz said that Israeli planning officials claim there are 50,000 buildings built without permits in Arab communities.
Read: Israeli plan aims to accelerate demolition of Arab homes

However, Arab activists and NGOs in Israel said that it is almost impossible to receive a building permit for Arabs to build homes due to Israeli discrimination against Arabs, leading to claims that Israel intends to dispossess Arabs of any potential land ownership.
An example of this is that only 188 of the 3,238 building permits issued in Jerusalem in 2015 were given to Palestinian residents.
Israeli newspaper Haaretz has previously reported that the Israeli courts deal with more than 700 stop-work and demolition orders every year, noting that 160 buildings are demolished each year.
---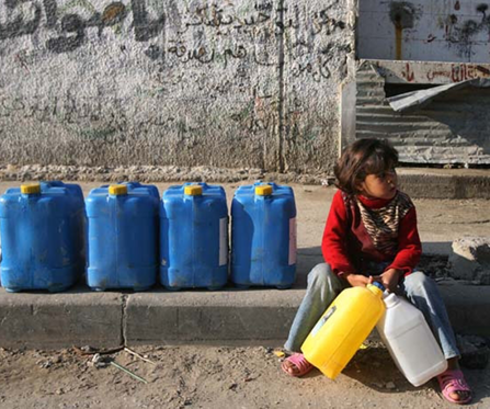 The innocent imprisoned. Movement restricted. Trade suffocated. Homes demolished. Human rights abuses are rife in Israel and the Occupied Palestinian Territories.
We do not take a position on issues of statehood.
We stand with those demanding that all sides respect human rights, and that perpetrators of human rights abuses are brought to justice.
---
Report: 51 violations against media freedoms in West Bank
There were 51 violations of press freedoms in the occupied Palestinian territories in March, the Palestinian Centre for Development and Media Freedom (MADA) announced today.
The report showed that March witnessed the largest number of violations against the media since October 2015, with a significant increase of nearly 240 per cent. Only 15 attacks were recorded by the organisation in February.
Half of the attacks recorded in March against journalists and media freedoms were "serious", MADA, an independent, non-governmental and non-profit organisation, said.
Some 33 of them were committed by Israeli forces who are continuing to target media institutions, the report explained. In March, the Israeli occupation confiscated five printing presses, injured several journalists and arrested five others.
The report also highlighted 18 Palestinian violations against media freedoms an increase from six the month before.