Israel's minister without portfolio Ayoub Kara has revealed that the Israeli army is to use robots to eliminate "terror leaders" from Hamas and Hezbollah, the media reported at the weekend.
Kara made his claim at a cultural event in Beer Sheva. "After what happened in Gaza and Lebanon, I don't want Israel Defence Forces soldiers to enter any more," he told the audience.
Read: Israeli Jew gets 11 years for stabbing a fellow Jew mistaken for an Arab

Brushing aside disbelieving comments, Kara pointed out that nobody could ever have imagined the extent to which unmanned drones have been developed and used as they are today. He insisted that the next few years will witness the Israeli army operating such robots, which would "perform missions instead of IDF soldiers."
"I want our soldiers only at the international border," explained the minister. "I can dispatch robots to Gaza in order to fight against [the Palestinians] and to eliminate them face to face."
April 11, 2017 at 11:15 pm
Israel has developed a military robot to combat along with the Israeli troops on the Gaza Strip border, Yisrael Hayom reported on Tuesday, quoting an official source.
The robot will have the ability to break through underground tunnels and buildings.
According to the source, the robot will carry out security patrols along the Strip border, as well as chasing "dangerous places."
The remotely-controlled robot will be equipped with weapons, cameras and microphones. It has been designed to access the rugged areas.
Last year, Israel's Ynetnews revealed about the serving of the robot Dogo in the Israeli army's into infantry unit with the aim to mitigate military risks.
Gaza tunnels, built by the Palestinian resistance movements, had played a significant role during the war on Gaza in 2014, where Palestinians used them to carry out military operations against Israeli targets, inflicting heavy losses on the Israeli forces.
---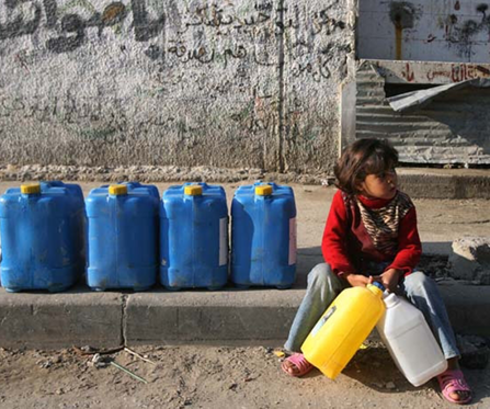 The innocent imprisoned. Movement restricted. Trade suffocated. Homes demolished. Human rights abuses are rife in Israel and the Occupied Palestinian Territories.
We do not take a position on issues of statehood.
We stand with those demanding that all sides respect human rights, and that perpetrators of human rights abuses are brought to justice.
---
8 Israeli spy planes violate Lebanese airspace
Eight Israeli spy planes violated Lebanese airspace on Monday, Quds Press reported, violating UN Security Council resolution 1701.
In a statement reported by the National Lebanese Information Agency, the Lebanese army directorate said two scouting Israeli enemy drones violated Lebanese airspace separately on Monday, noting that they left after Lebanese planes circled them.
Read: Israel will use 'killer robots' to eliminate Palestinians, claims minister
The agency also said that six Israeli fighter jets violated Lebanese airspace.
Israeli drones and jets violate Lebanese airspace on an almost daily basis despite the UNSC resolution which called for Israel to respect Lebanese sovereignty and stop its aerial flights over its northern neighbour, as well as ground and sea violations.