Published time: 27 Apr, 2017 23:08
Belgium's vote in favor of appointing Saudi Arabia to a United Nations women's rights commission was due to a regrettable diplomatic mix-up, said Prime Minister Charles Michel, after the decision sparked a firestorm of criticism at home.
"If we could do it again and if we would have the chance to discuss it at government level, I of course would have argued that we not approve this," Michel told parliament on Thursday.
"I regret the vote," he added.
Saudi Arabia was expected to have its accession to the 45-member commission rubber stamped as the number of nominees matched the exact number of available seats.
But when the US called for a sudden vote, Michel explained that Belgium's UN representative did not have sufficient time to consult with Brussels, and pushed through Riyadh's bid.
While Saudi Arabia managed to easily gain a place with 47 votes out of 54, the election of a state that does not even allow women to drive, treats their evidence as less valuable in court, and forces them to obtain a permission from a male guardian to travel or undergo a medical procedure, caused a resonance.
"There is a regret but there is a missed opportunity to make a strong gesture for the right of women today trampled on by an act that has dishonored our country," said Gwenaelle Grovonius of the opposition Socialist Party, who also demanded that foreign minister Didier Reynders, who had said he was unaware of the vote at the time, resign for the imbroglio.
"Belgium is generally active in defending women's rights and expresses its views on this issue, so I was surprised to learn that it had supported a country with no regard for women and which continually flouts their rights. At first I thought it was not possible," said Viviane Teitelbaum of the Council of Francophone women, an activist group.
"Human rights activists everywhere ought to accept this rare apology," said Hillel Neuer, executive director of the non-profit UN Watch, "provided that it is matched with a real commitment to ending the UN's routine elevation of gross human rights abusers to influential human rights bodies, which only empowers the regimes, not the victims."
UN Watch, whose coverage drew attention to what may otherwise have been a quiet backroom vote, called on other democratic states that voted for Saudi Arabia in what was a secret ballot, to reveal their decision, and follow Belgium's example.
"Saudi Arabia may have a large part of the world's oil wealth, but their contempt for the basic rights of women should never be legitimized by UN bodies or by liberal democracies such as Belgium," said Neuer.
Share on Facebook
Share on Twitter
______
It was a secret ballot, but the math tells us that at least 15 of the following democratic member states of the U.N. Economic and Social Council voted to elect Saudi Arabia to the U.N.'s women's rights commission:
Andorra
Argentina
Australia
Belgium
Brazil
Chile
Colombia
Czech Republic
Estonia
France
Germany
India
Ireland
Italy
Japan
Norway
Republic of Korea
South Africa
Spain
Sweden
UK
USA
---
Moscow slams French report on Syria chemical attack as inferior substitute to stalled OPCW probe
Published time: 28 Apr, 2017 02:31Edited time: 28 Apr, 2017 05:15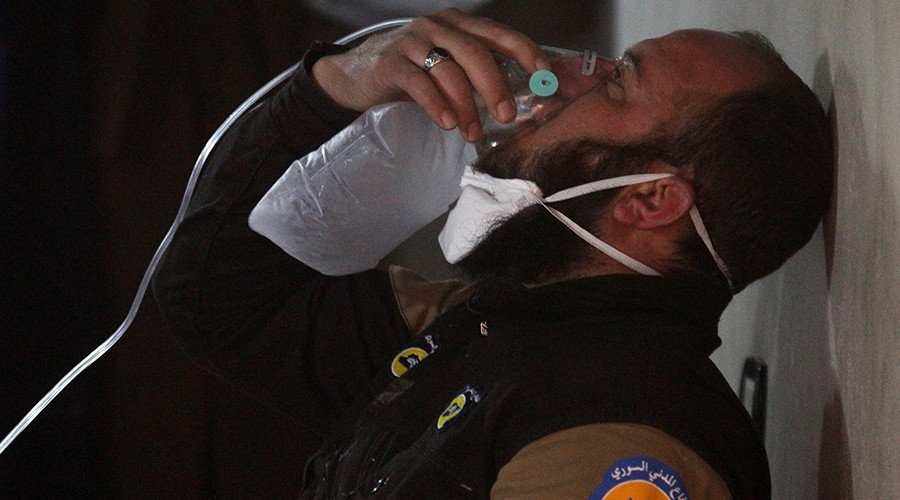 Russia has questioned the integrity of a French intelligence report, which blames the Syrian government for the Idlib chemical attack, emphasizing that no amount of national probes will ever make up for the absence of an impartial international investigation.
"It seems that these countries either do not trust the OPCW, or trying to influence its work in the direction they need," the Russian Foreign Ministry said on Tuesday referring to the latest French report that echoed previous claims by British and Turkish experts.
On Wednesday, France 'declassified' a 5-page document accusing Syrian government forces of carrying out a sarin nerve gas attack on April 4 in northern Syria, which reportedly killed up 100 people and injured hundreds more.
The French report in its conclusions stated that only President Bashar Assad or members of his inner circle could have ordered the strike on the town of Khan Shaykhun in Idlib province.
The document claims the conclusions are based on samples obtained from the impact strike on the ground and a blood sample from a victim.
Earlier, the UK and France claimed that their experts have "received" samples from the site of the incident, which they passed on to OPCW labs who then identified the chemical agent used in the attack as sarin gas.
The Russian Foreign Ministry questioned the validity of the evidence and consistency of the French intelligence report in general.
"Preliminary analysis of the five-page French document raises many questions: First of all, regarding the circumstances under which the French side obtained the samples allegedly gathered directly at the scene of the incident."
"If the French intelligence services collected the samples themselves, then it means they have free access to the area controlled (as they say in the report) by Al-Qaeda-linked armed groups of the Syrian opposition."
"If the samples were obtained in some other place… then the consistency of the conducted analysis is immediately in question," the ministry said, noting that under international regulations, the samples, in order to avoid any meddling, must be absolutely secure across the entire route; from the scene to laboratory.
'For us, 100% it's fabrication, Syrian military destroyed all chemical weapons' – Assad on Idlib attack https://on.rt.com/88s4 
Moscow also questioned the validity of the French claim that the chemical found in the sample – hexamine – was a hallmark of sarin produced by the Syrian government.
The Russian Foreign Ministry queried how the French established the "full recipe" when no ready-to-use form of sarin was ever found in the hands of Damascus and all the "precursors" of the deadly gas were exported outside Syria per 2013 agreement.
UN doesn't send experts to Idlib 'chemical incident' site as West & US are blocking it – Assad https://on.rt.com/89fh 
In addition, Russia noted that all the installations under Damascus' control "on which the synthesis of sarin could be performed, were destroyed, as confirmed by the Organization for the Prohibition of Chemical Weapons."
According to the French report, the new sample was compared to another one of questionable integrity; this time obtained from a 2013 attack, in which an intact, unexploded "hand grenade" containing 100 milliliters of sarin was allegedly dropped from a government helicopter.
"The use of hand grenades for the deployment of sarin is something new. As far as we know, there were no precedents in the entire history of chemical weapons existence. Such an exotic chemical munition, to put it mildly, is not safe for those who would use it," the Russian Foreign Ministry said.
'UN commission hasn't ruled out any version concerning the causes of release of nerve agent' in Idlib – chairman https://on.rt.com/89kq 

UN commission on Syria not ruling out various sources of 'chemical agent release' in Idlib — RT News

The UN commission investigating allegations of war crimes and crimes against humanity in Syria says it cannot yet say for certainty what the source of the gas allegedly used in Idlib really was. The…

rt.com
Moscow once again underlined that a national investigation will never be as reliable as an international inquiry, and only a mission of the Organization for the Prohibition of Chemical Weapons (OPCW) can establish the truth regarding the alleged use of chemical weapons.
Idlib 'chemical attack' was provocation to set Assad up, more may come – Putin
DETAILS: https://on.rt.com/88jx 
"Once again, we call for stopping foul political games around the Syrian chemical dossier and to make the steps Russia has been insisting on for the past three weeks, which is, to delegate a group of experts directly to Khan Shaykhun and Shayrat," the press release said.
"The group should include representatives of the countries that are not blinded by hatred towards Syria's legitimate government."
Share on Facebook
Share on Twitter