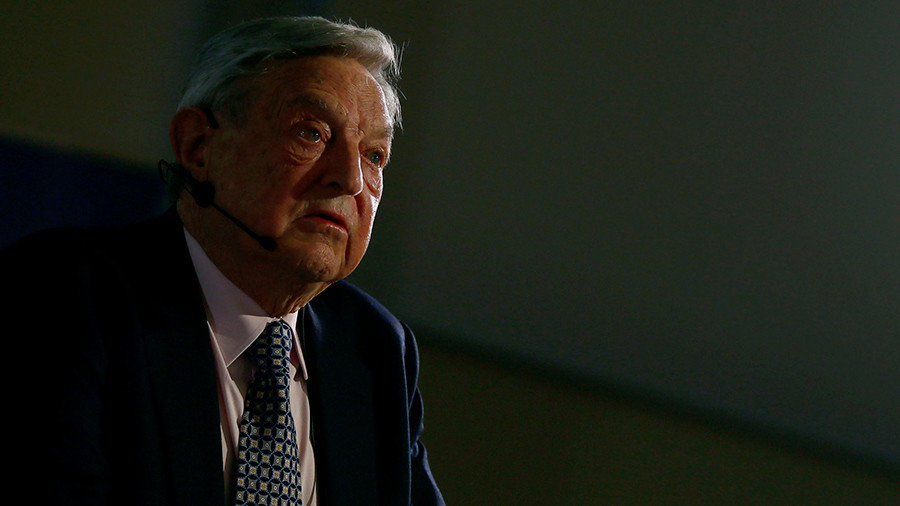 Billionaire investor George Soros has spoken out against the Hungarian government, which issued a survey revealing the "Soros plan" and has repeatedly accused him of weakening EU states by fuelling the migrant crisis.
In October, Hungarian Prime Minister Viktor Orban called on Hungarians to participate in the government's National Consultation survey on the "Soros plan." The letter asked citizens for their views on whether or not Hungary should become an immigrant country, presenting seven points of the "plan" to consider.
READ MORE: Soros and his '226 EU friends' thrust into spotlight by Farage – so who are they?
The document accuses the Hungarian-born investor of attempting to resettle a million migrants in the EU, dismantling the borders, making EU citizens (Hungarians in particular) pay for refugees, forcing European languages and cultures into the background, and political attacks on states which stand against Soros' ideas.
In response to these claims, Soros issued a statement on Monday, calling them "distortions and outright lies," arguing against each point. Among other things, Soros argued that the "circumstances had changed" after he called for a million migrants to be accepted in 2015, later advising the EU to make a "commitment to admit even a mere 300,000 refugees annually."
Soros also accused the Hungarian government of targeting him in a massive "media campaign," "stoking anti-Muslim sentiment, and employing anti-Semitic tropes reminiscent of the 1930s."
Orban and other Hungarian officials have repeatedly lashed out at the investment heavyweight's activities. In October, Hungarian lawmaker Andras Aradszki claimed that "Soros and his comrades want to destroy the independence and values of nation states," and said that the survey was necessary to "make our opinions known about Satan's Soros Plan." Earlier, the Hungarian leader accused Soros of influencing Brussels and referred to the survey as an opportunity to defend the country's national interests.
In July, Orban urged the EU to "regain independence" from Soros, accusing him of using the EU to create a "new, mixed, Muslimized Europe." 
Nigel Farage, the former leader of UKIP and the leader of the Europe of Freedom and Direct Democracy Group, echoed Orban's accusations against Soros, calling the tycoon's influence in Brussels "truly extraordinary." Speaking at the European Parliament last week, he called for a special committee to be created to investigate the matter of receiving funds from the Soros-funded Open Society. Farage said there are 266 "friends" of the Open Society mentioned in a book published by the organization who serve in the European Parliament.
---
Riyadh 'fuels terrorists, wages war' while Tehran works on regional peace process – Iranian FM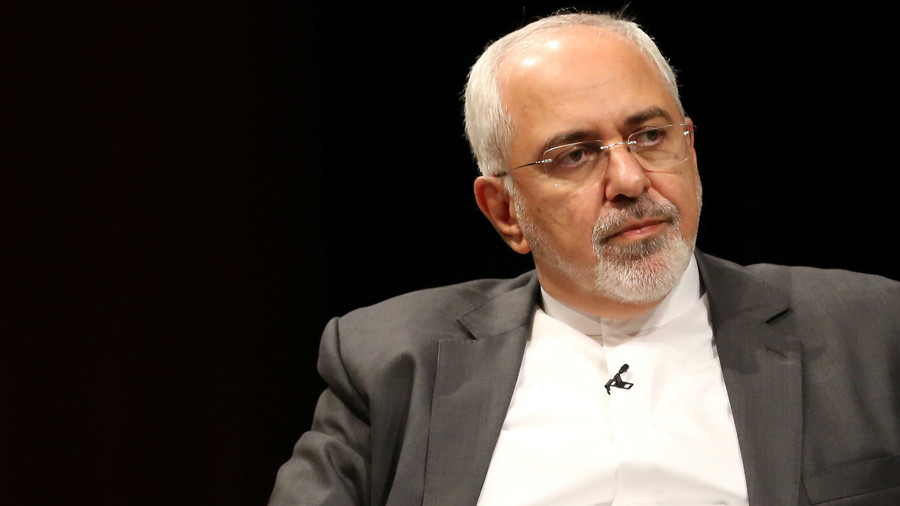 Iran's foreign minister has said Saudi Arabia accusing Tehran of "destabilization" can only be described as "ironic," as his nation is involved in successful talks on the Syrian peace process, while the Saudis are provoking new regional crises.
Tehran has been working with international partners, such as Russia and Turkey, to ensure ceasefire in Syria and pave the way for further political processes there, the Foreign Minister of the Islamic Republic of Iran, Javad Zarif, said on Sunday. At the same time, Riyadh "fuels terrorists, wages war on Yemen, blockades Qatar [and] foments crisis in Lebanon," Zarif wrote on Twitter.
Working with Turkish & Russian counterparts to build on ceasefire we achieved in Syria & preparing for inclusive dialog among Syrians. Irony is KSA accuses Iran of destabilization, while itself fuels terrorists, wages war on Yemen, blockades Qatar & foments crisis in Lebanon.
The Iranian minister posted his statement following a new round of talks with his Russian and Turkish counterparts, Sergey Lavrov and Mevlut Cavusoglu, respectively. The three senior diplomats met in Antalya, Turkey on Sunday, for consultations on the Syrian conflict.
'No Arab capital safe from #Iran's missiles,' #Saudi FM warns at emergency meeting https://on.rt.com/8smk 

'No Arab capital safe from Iran's missiles,' Saudi FM warns at emergency meeting — RT World News

Saudi Arabia urged fellow Arab League nations to find a "non-compromise" solution to deal with "Iran's aggression" and "disregard for international law" during a specially-summoned foreign ministers'…

rt.com
Ahead of the summit of the three states' leaders in Sochi next week, the foreign ministers coordinated recommendations on how to proceed with the Syrian dialogue, paving the way for peaceful solutions in the war-torn country.
"Our work has been productive, and we've agreed on all key issues," Sergey Lavrov said Sunday. The officials acknowledged the de-escalation of violence in Syria, which would allow for a political settlement.
Ankara, Moscow and Tehran are aiming at "rebuilding trust among Syrians" so the issues within the country can be solved through "all-inclusive dialogue to find and reach compromise in the interests of united and strong Syria," the Russian Foreign Ministry said in a statement. The joint efforts of international partners within the so-called Astana peace process have created the conditions for inter-Syrian talks under the auspices of the United Nations, it added.
The three states act as guarantors of four de-escalation zones in Syria, initially proposed by Moscow and agreed during talks in the Kazakh capital, Astana, earlier this year. Aimed at separating terrorist groups such as Islamic State (IS, formerly ISIS, ISIL) and the former Al-Nusra Front from so-called moderate opposition formations, the deal has been approved by the Syrian government. Russian, Iranian and Turkish forces are monitoring the situation in the designated zones to avoid clashes between the warring factions, while efforts are in place to improve access for aid for civilians living in the areas.
---
——————————————————–