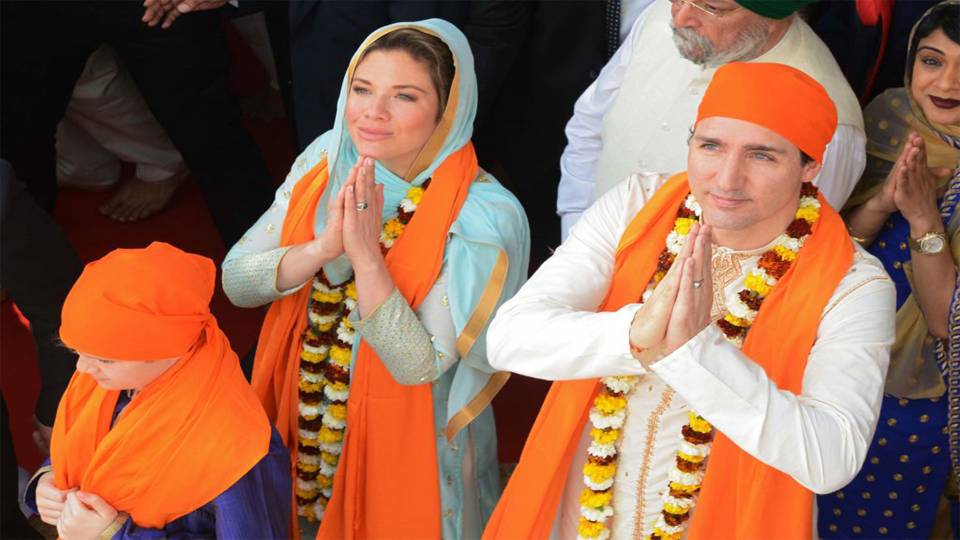 Canadian Prime Minister Justin Trudeau and his family are on a week-long official trip to India, but it's their outfits that have social media talking. The Trudeau family has been wearing traditional
Indian outfits throughout the week and posing for seemingly choreographed shots — and some are complaining that Canada's "first family" is going too far with their attire.
Can't wait to see the outfits the Trudeau family wears to the theatres to watch Black Panther
On Wednesday, the family wore traditional Punjabi clothing as they offered prayers at Amritsar's Golden Temple. Justin opted for a white kurta-pyjama and saffron-coloured fabric to cover his head, while Sophie wore a Punjabi suit as she prayed at the sanctum sanctorum. On Tuesday, Justin wore a traditional Indian Sherwani while chatting with Bollywood superstar Shah Rukh Khan. Sophie complemented her husband in an off-white saree.
"It's a little over the top," Economics Professor Vivek Dehejia told Global News. Social media also took issue with the attire.
Is it just me or is this choreographed cuteness all just a bit much now? Also FYI we Indians don't dress like this every day sir, not even in Bollywood.
"Is it just me or is this choreographed cuteness all just a bit much now?" one user tweeted. "Also FYI we Indians don't dress like this every day sir, not even in Bollywood."
—————————————————————————————————————————————————————————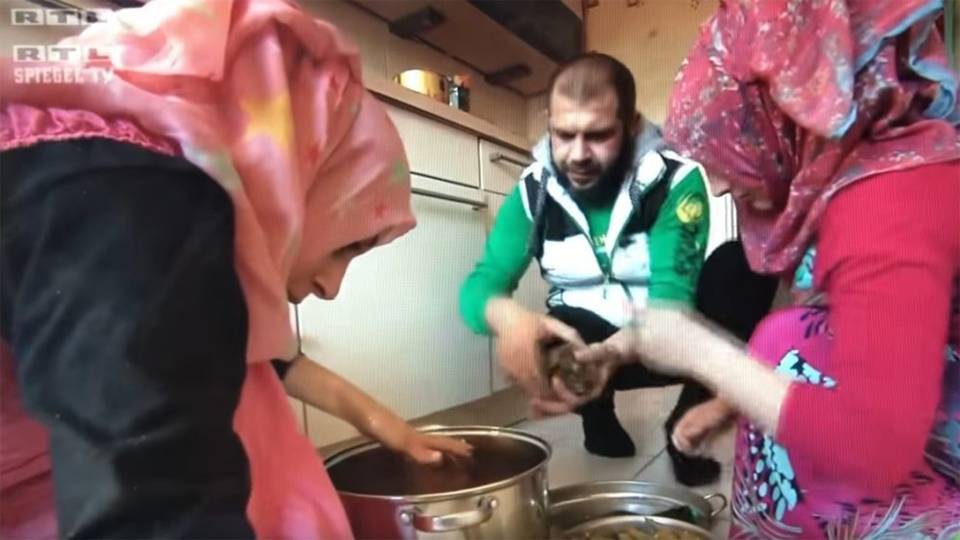 German Taxpayer Finances Sharia Loving Refugee Who Has Two Wives and Six Children
A documentary about a Syrian family on Germany's Spiegel TV has caused controversy in the country.
The 32-year-old Ahmad A. lives with his two wives and six children in the district of Pinneberg. His second wife was only thirteen years old when Ahmad married her in Syria.
While polygamy is banned in Germany, Ahmad was allowed to bring his second wife to Germany. The decision was based on the fact that she is the mother of four of his children.
Ahmad doesn't understand the controversy, because he is a devout Muslim and follows the Sharia, which allows polygamy.
The family fled Syria's capital Aleppo in 2015 via Greece, France and Denmark and is now completely living on benefits.
Ahmad says he always wanted to go to Germany and tells Spiegel Tv: "There's support here. They give us social benefits, they give us this house."
Read the rest at Voice of Europe.
—————————————————————————————————————————————————————————–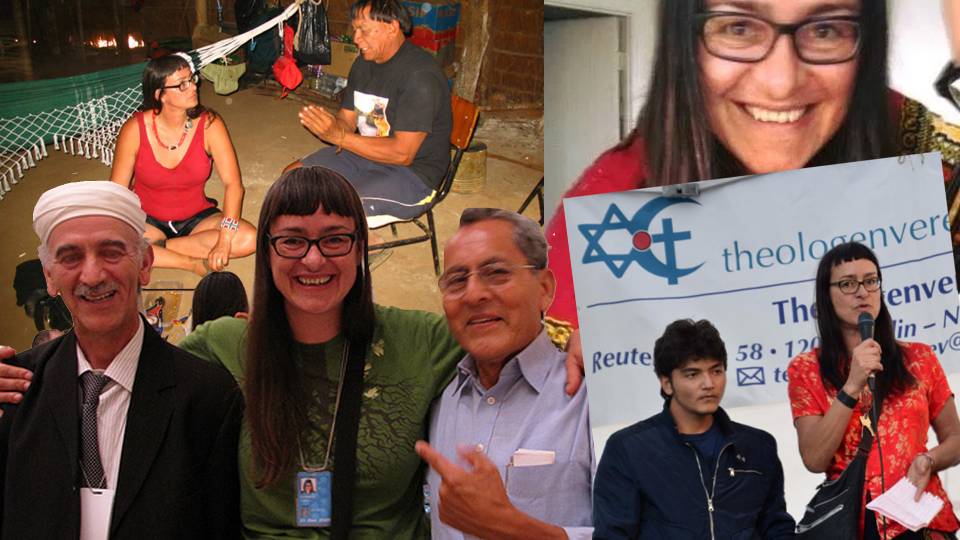 'It's Too Late for Germany': German Feminist SJW Admits She Got It Wrong on Immigration, Plans to Emigrate for Her Retirement
In 2012 Rebecca Sommer founded the refugee aid association Arbeitsgruppe Flucht + Menschen-Rechte (AG F+M) [Working Group Asylum + Human Rights].
At the end of 2015, this artist, photographer and journalist and documentary maker applauded Angela Merkel's decision to open German's borders to the "refugees" who had been blocked in Hungary, despite the vacuum effect this would create.
"At that time I wanted to help everyone and truly believed that all these people were fleeing hell and were in a state of complete distress," the German activist explained in an article published by the conservative Polish weekly Do Rzeczy on 15 January, discussing how she woke up to reality.
In 2015, her NGO had almost 300 volunteers who were giving German courses to the new arrivals.
I thought their medieval view was going to change with time…but after having seen these situations occur repeatedly and observing what was happening around me, as a volunteer, I have had to recognise that the Muslim refugees have grown up with values that are totally different, they have undergone brainwashing from childhood on and are indoctrinated by Islam and absolutely do not intend to adopt our values. Worse, they regard we infidels with disdain and arrogance.

It was a jarring perception when I noticed that these people I had helped, who were eating, drinking, dancing and laughing with me, who didn't pray, who didn't go to the mosque, who didn't respect Ramadan, who made fun of religion and deeply religious people, called me 'the stupid German whore' when they were eating my food and were in my garden.
Rebecca Sommer says she is not an isolated case, that many other volunteers also came ultimately to have the same perception and that there are now far fewer volunteers ready to work with the new arrivals today in Germany. She also acknowledges that, through their numbers, these Muslim immigrants pose a threat to the German way of life, and that this will get worse with family reunification.
She also told the Polish weekly magazine Do Rzeczy that she personally knows Germans who are getting ready to emigrate to Poland because they have had enough, and she added: "If Poland and Hungary do not give in on this question, you could become countries that some Germans and French will flee to. You could become islands of stability in Europe."
Islands of stability but also democracy because Rebecca Sommer also notes that democracy no longer really exists in Germany. When the human rights activists wanted to denounce forced conversions to Islam in Indonesia, her account was blocked.
This Berlin woman no longer dares to go out on her own on New Year's Eve and she has already been attacked five times by men speaking Arabic!
She thinks it is already too late for Germany and she plans to emigrate for her retirement. Political Islam is present everywhere, including in the government, in political parties, in the police and schools. With family reunification, millions of additional Muslim immigrants are going to come. In the German capital where she lives, entire districts are already dominated by the Muslim community which forms a parallel society.
Update: Rebecca Sommer has responded to this article, claiming it is "fake news", without specifying what she means by that. See this follow-up
—————————————————————————————————————————