Authored by CJ Hopkins via The Unz Review,
If Nietzsche was right, and what doesn't kill us only makes us stronger, we can thank the global capitalist ruling classes, the Democratic Party, and the corporate media for four more years of Donald Trump. The long-awaited Mueller report is due any day now, or so they keep telling us. Once it is delivered, and does not prove that Trump is a Russian intelligence asset, or that he personally conspired with Vladimir Putin to steal the presidency from Hillary Clinton, well, things are liable to get a bit awkward. Given the amount of goalpost-moving and focus-shifting that has been going on, clearly, this is what everyone's expecting.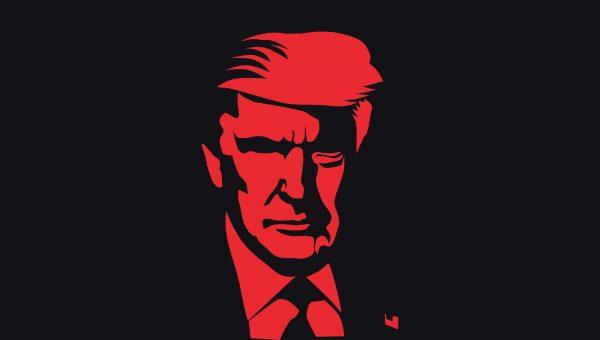 Honestly, I'm a bit surprised. I was sure they were going to go ahead and fabricate some kind of "smoking gun" evidence (like the pee-stained sheets from that Moscow hotel), or coerce one of his sleazy minions into testifying that he personally saw Trump down on his knees "colluding" Putin in the back room of a Russian sauna. After all, if you're going to accuse a sitting president of being a Russian intelligence asset, you kind of need to be able to prove it, or (a) you defeat the whole purpose of the exercise, (b) you destroy your own credibility, and (c) you present that sitting president with a powerful weapon he can use to bury you.
This is not exactly rocket science. As any seasoned badass will tell you, when you're resolving a conflict with another seasoned badass, you don't take out a gun unless you're going to use it. Taking a gun out, waving it around, and not shooting the other badass with it, is generally not a winning strategy. What often happens, if you're dumb enough to do that, is that the other badass will take your gun from you and either shoot you or beat you senseless with it.
This is what Trump is about to do with Russiagate. When the Mueller report fails to present any evidence that he "colluded" with Russia to steal the election, Trump is going to reach over, grab that report, roll it up tightly into a makeshift cudgel, and then beat the snot out of his opponents with it. He is going to explain to the American people that the Democrats, the corporate media, Hollywood, the liberal intelligentsia, and elements of the intelligence agencies conspired to try to force him out of office with an unprecedented propaganda campaign and a groundless special investigation. He is going to explain to the American people that Russiagate, from start to finish, was, in his words, a ridiculous "witch hunt," a childish story based on nothing. Then he's going to tell them a different story.
That story goes a little something like this …
Back in November of 2016, the American people were so fed up with the neoliberal oligarchy that everyone knows really runs the country that they actually elected Donald Trump president. They did this fully aware that Trump was a repulsive, narcissistic ass clown who bragged about "grabbing women by the pussy" and jabbered about building "a big, beautiful wall" and making the Mexican government pay for it. They did this fully aware of the fact that Donald Trump had zero experience in any political office whatsoever, and was a loudmouth bigot, and was possibly out of his gourd on amphetamines half the time. The American people did not care. They were so disgusted with being conned by arrogant, two-faced, establishment stooges like the Clintons, the Bushes, and Barack Obama that they chose to put Donald Trump in office, because, fuck it, what did they have to lose?

The oligarchy that runs the country responded to the American people's decision by inventing a completely cock-and-bull story about Donald Trump being a Russian agent who the American people were tricked into voting for by nefarious Russian mind-control operatives, getting every organ of the liberal corporate media to disseminate and relentlessly promote this story on a daily basis for nearly three years, and appointing a special prosecutor to conduct an official investigation in order to lend it the appearance of legitimacy. Every component of the ruling establishment (i.e., the government, the media, the intelligence agencies, the liberal intelligentsia, et al.) collaborated in an unprecedented effort to remove an American president from office based on a bunch of made-up horseshit … which kind of amounts to an attempted soft coup.
This is the story Donald Trump is going to tell the American people.
A minority of ideological heretics on what passes for the American Left are going to help him tell this story, not because we support Donald Trump, but because we believe that the mass hysteria and authoritarian fanaticism that has been manufactured over the course of Russiagate represents a danger greater than Trump. It has reached some neo-Riefenstahlian level, this bug-eyed, spittle-flecked, cult-like behavior … worse even than the mass hysteria that gripped most Americans back in 2003, when they cheered on the U.S. invasion of Iraq, and the murder, rape, and torture of hundreds of thousands of men, women, and children based on a bunch of made-up horseshit.
We are going to be vilified, we leftist heretics, for helping Trump tell Americans this story. We are going to be denounced as Trumpenleft traitors, Putin-sympathizers, and Nazi-adjacents (as we were denounced as terrorist-sympathizers and Saddam-loving traitors back in 2003). We are going to be denounced as all these things by liberals, and by other leftists. We are going to be warned that pointing out how the government, the media, and the intelligence agencies all worked together to sell people Russiagate will only get Trump reelected, and, if that happens, it will be the End of Everything.
It will not be the End of Everything.
What might, however, be the End of Everything, or might lead us down the road to the End of Everything, is if otherwise intelligent human beings continue to allow themselves to be whipped into fits of mass hysteria and run around behaving like a mindless herd of propaganda-regurgitating zombies whenever the global capitalist ruling classes tell them that "the Russians are coming!" or that "the Nazis are coming!" or that "the Terrorists are coming!"
The Russo-Nazi Terrorists are not coming. The global capitalist ruling classes are putting down a populist insurgency, delegitimizing any and all forms of dissent from their global capitalist ideology and resistance to the hegemony of global capitalism. In the process, they are conditioning people to completely abandon their critical faculties and behave like twitching Pavlovian idiots who will obediently respond to whatever stimuli or blatantly fabricated propaganda the corporate media bombards them with.
If you want a glimpse of the dystopian future … it isn't an Orwellian boot in your face. It's Invasion of the Body Snatchers. Study the Russiagate believers' reactions to the Mueller report when it is finally delivered. Observe the bizarre intellectual contortions their minds perform to rationalize their behavior over the last three years. Trust me, it will not be pretty. Cognitive dissonance never is.
Or, who knows, maybe the Russiagate gang will pull a fast one at the eleventh hour, and accuse Robert Mueller of Putinist sympathies (or appearing in that FSB video of Trump's notorious Moscow pee-party), and appoint a special prosecutor to investigate the special prosecutor. That should get them through to 2020
---
US media suffers panic attack after Mueller fails to deliver on much-anticipated Trump indictment
Internet mogul Kim Dotcom said it all: "Mueller – The name that ended all mainstream media credibility."
Via RT…
---
Important pundits and news networks have served up an impressive display of denials, evasions and on-air strokes after learning that Robert Mueller has ended his probe without issuing a single collusion-related indictment.
The Special Counsel delivered his final report to Attorney General William Barr for review on Friday, with the Justice Department confirming that there will be no further indictments related to the probe. The news dealt a devastating blow to the sensational prophesies of journalists, analysts and entire news networks, who for nearly two years reported ad nauseam that President Donald Trump and his inner circle were just days away from being carted off to prison for conspiring with the Kremlin to interfere in the 2016 presidential election.
Showing true integrity, journalists and television anchors took to Twitter and the airwaves on Friday night to acknowledge that the media severely misreported Donald Trump's alleged ties to Russia, as well as what Mueller's probe was likely to find. They are, after all, true professionals.
"How could they let Trump off the hook?" an inconsolable Chris Matthews asked NBC reporter Ken Dilanian during a segment on CNN's 'Hardball'.
Dilanian tried to comfort the CNN host with some of his signature NBC punditry.
"My only conclusion is that the president transmitted to Mueller that he would take the Fifth. He would never talk to him and therefore, Mueller decided it wasn't worth the subpoena fight," he expertly mused.
Actually, there were several Serious Journalists who used their unsurpassed analytical abilities to conjure up a reason why Mueller didn't throw the book at Trump, even though the president is clearly a Putin puppet.
"It's certainly possible that Trump may emerge from this better than many anticipated. However! Consensus has been that Mueller would follow DOJ rules and not indict a sitting president. I.e. it's also possible his report could be very bad for Trump, despite 'no more indictments,'" concluded Mark Follman, national affairs editor at Mother Jones, who presumably, and very sadly, was not being facetious.
Revered news organs were quick to artfully modify their expectations regarding Mueller's findings.
"What is collusion and why is Robert Mueller unlikely to mention it in his report on Trump and Russia?" a Newsweek headline asked following Friday's tragic announcement.
Three months earlier, Newsweek had meticulously documented all the terrible "collusion" committed by Donald Trump and his inner circle.
But perhaps the most sobering reactions to the no-indictment news came from those who seemed completely unfazed by the fact that Mueller's investigation, aimed at uncovering a criminal conspiracy between Trump and the Kremlin, ended without digging up a single case of "collusion."
The denials, evasions and bizarre hot takes are made even more poignant by the fact that just days ago, there was still serious talk about Trump's entire family being hauled off to prison.
"You can't blame MSNBC viewers for being confused. They largely kept dissenters from their Trump/Russia spy tale off the air for 2 years. As recently as 2 weeks ago, they had @JohnBrennan strongly suggesting Mueller would indict Trump family members on collusion as his last act," journalist Glenn Greenwald tweeted.
While the Mueller report has yet to be released to the public, the lack of indictments makes it clear that whatever was found, nothing came close to the vast criminal conspiracy alleged by virtually the entire American media establishment.
"You have been lied to for 2 years by the MSM. No Russian collusion by Trump or anyone else. Who lied? Head of the CIA, NSA,FBI,DOJ, every pundit every anchor. All lies," wrote conservative activist Chuck Woolery.
Internet mogul Kim Dotcom was more blunt, but said it all: "Mueller – The name that ended all mainstream media credibility."